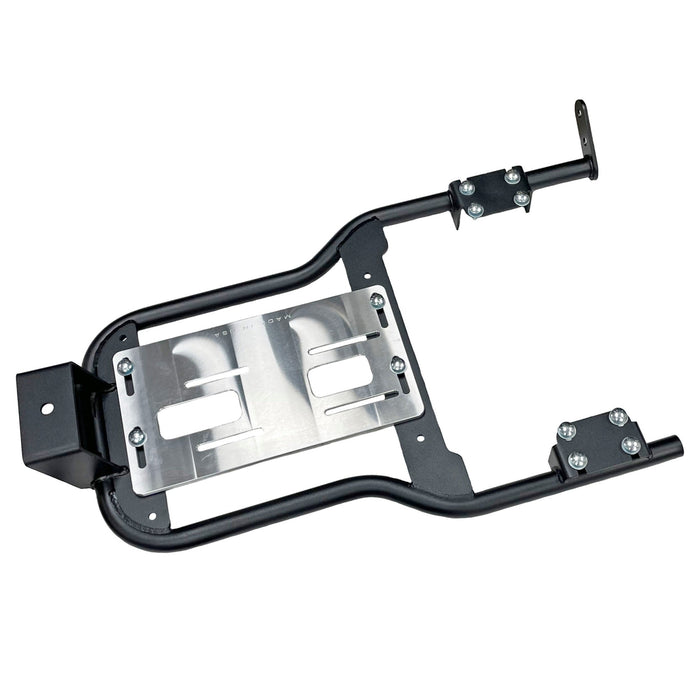 V-Twin Motor Cradle for 1996 - 2006 Yamaha Golf Carts
Original price
$369.99
-
Original price
$369.99
V-Twin Motor Cradle for 1996 - 2006 Yamaha Golf Carts
Our Big Block Conversion Motor Cradle setup is FULLY ADJUSTABLE for belt tension and side-side clutch adjustment. This mount is compatible with the following carts:
Compatible with Type D & E carts:

1996-2002 G16 (JN6)
1997-2000 G11 (JR3)
2000-2002 G20 (JR8)
2001-2004 G21 (JR6)
2003-2006 G22 (JU0)
2004-2006 G23 (JU51)
2004-2006 G27 (JU71)
2004-2006 G28 (JU91)

Use our Yamaha Identification Article to be sure you have a Type D or E cart!
Fully Adjustable CNC Motor Plate with Clearance for Oil Drain
All Hardware Included
Compatible with HF Predator 22hp V-Twin engines.